Search Usenet with Newsbin
Searching Usenet is the easiest, fastest, and most rewarding way of getting started. All you have to do is type, search, and download the files you like. If you do not already have it,
Download Newsbin
and then follow these 4 easy steps to get started. In less that 2 minutes, you will be searching and downloading from Usenet.

Step 1
In Newsbin, at the top left you will see a search box. In that box, type a subject you want to find and press Enter. The results will be shown in the box just below where you typed.
Step 2
To start downloading, just double click on any of the search results. Notice that the size of each file is shown beside the subject. If size is important to you, you can also sort the results by size. What you select to download will be put in the lower panel where it will show download progress.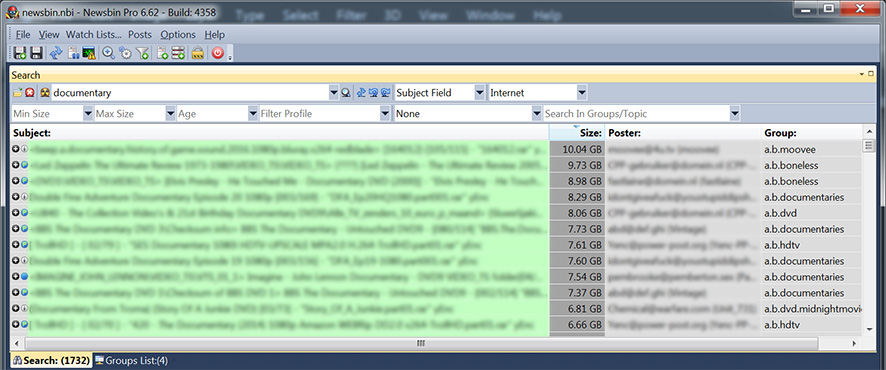 Step 3
The files you selected will be shown in the lower panel. You can pause downloads, change the order for what should be downloaded first, delete files you changed your mind about, or just watch the progress of your downloads.
Step 4
When a download completes it will be moved to the "Files List" tab at the very bottom. Click there to see your completed downloads.
The column "Download Path" shows where your downloaded files are on your computer.